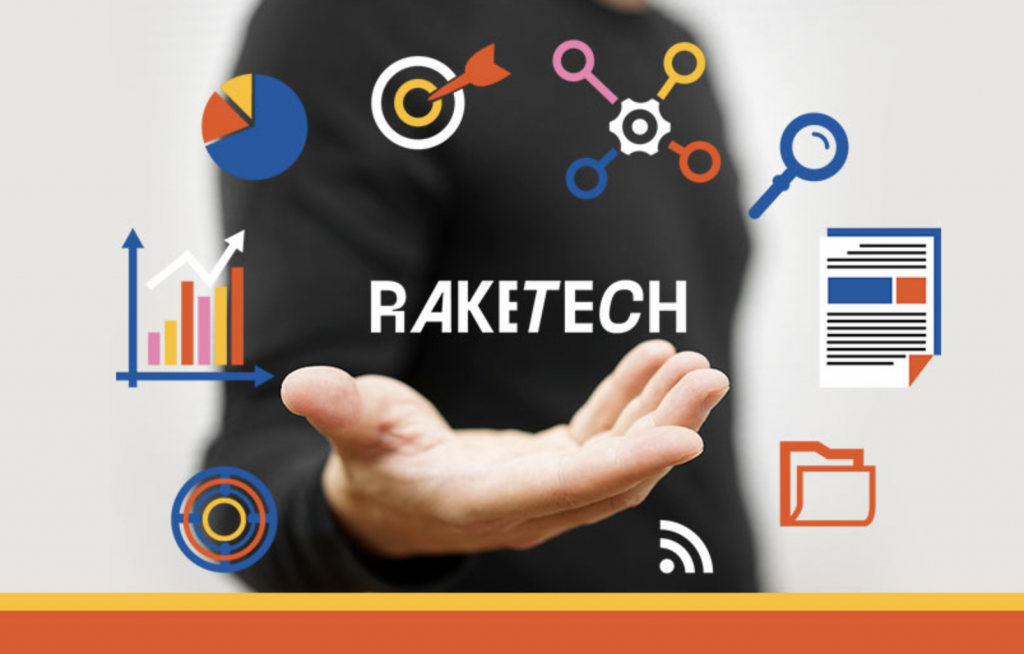 Modernizing SEO with Web Technologies training
The work of SEO, or Search Engine Optimisation, is to follow the latest trends and algorithm changes in the major Search Engines and optimise websites accordingly. Whenever the Search Engines change the way they are indexing and ranking pages, SEOs must re-learn and improve their knowledge to keep on top of this never-ending cat and mouse game.
In the past years, the number of Search Engine algorithm changes has been steadily increasing. This is just a reflection of the rest of the digitization and consumer behaviour – the online world is moving more rapidly than ever. And with the scope and complexity of SEO tasks growing already, Google announced "Core Web Vitals" update.
The rise of SEO automation is already a notable movement. It shows that the SEO industry is ready to move towards a more programmatic direction. At Raketech, we want to take an extra step and also make sure that our SEO department is experts in Web Technologies – a gap that needs to be filled.
The Challenge
The Core Web Vitals update presented a new kind of challenge – for the first time, SEO and development had to truly become aligned. It's always beneficial if SEOs understand the programmatic aspects of websites and for developers to have a concept of what SEO is. This is of course, not unheard of, but rare and not part of the routine.
For example, website speed is an SEO task that only developers can execute and requires close alignment.
But that's not all. Website performance is also a particularly tricky subject because there are many variables. A seemingly innocent WordPress theme tweak can affect performance, and this might not be discovered until deployed to production.
In the standard Scrum project management model, only Scrum master, developer and product owner are included in the meetings. This leaves SEO in the dark, having to catch up with product owners and taking a guess on how things were implemented by developers. This isn't efficient and leaves room for error as well.
The Solution
First and foremost, we changed how the SEO team is involved in the development process – the Scrum model is excellent but not absolute and changing it to your organization's needs is absolutely fine. We actively push for SEO to be more involved in the development process. This way, they are aware not just of what is implemented but also how it is implemented. This allows picking up possible issues already at the development stage, saving valuable development time and reducing the amount of "hot" emergency patches after production deployment.
The second issue is all about learning and development: most SEO experts are marketing people, and programmatic knowledge is not within their expertise. However, as we are moving closer to May 2021, when the Core Web Vitals update will be rolled out, they must be familiar with both. We organized several workshops within Raketech for developers and SEOs alike on the topic of Website Speed. We trained developers to better understand Core Web Vitals, their meaning, and how Google measures them.
After this, we held a series of workshops for our SEO team. These workshops covered everything from fundamental aspects of how websites load up to how they are interpreted and visualized by user browsers. The goal was to give a complete understanding of these processes.
Workshops like these empower SEO professionals to conduct in-depth audits on performance and better understand and differentiate between server issues and the website code itself. Last but not least, it assists in communicating with developers in their own language – a skill that greatly speeds up communication and alignment and helps to spot issues at the development phase and open precise development tickets to reduce the "what did she/he mean by that?"
The SEO industry is changing faster than ever. We are prepared to adapt and prepare for the future before it becomes the present. 
Results
After implementing the above–mentioned process to Turtlebet, we immediately began saving a lot of time from both the SEO and the development sides. Proper alignment and understanding of technical details of developed software modules and improvements assisted in spotting possible issues early on.  
 Overall active SEO participation in every sprint significantly reduced the time required for the deployment SEO checks. The amount of "hot" emergency fixes being applied were nearly 0. 
We are actively looking forward to expanding and improving this training and these processes to create a more rapid, dynamic, reliable and cost-effective environment to evolve all Raketech products at a fast scale. 
Written by: Arto Kylmanen