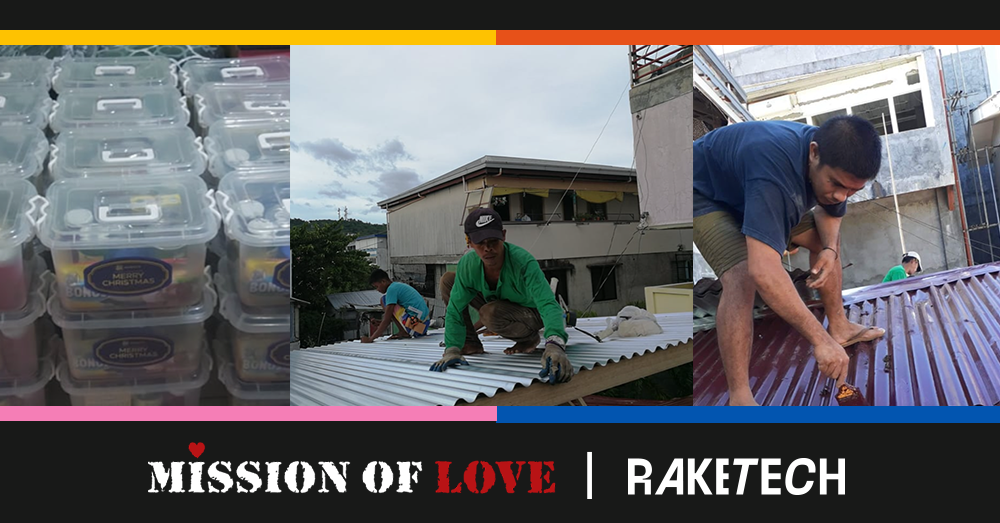 Ah, the jolly festive season. A time for meeting friends, exchanging presents, stuffing yourself with pigs in blankets, and getting merry on mulled wine. But while Christmas is a time of happiness and the season of goodwill, it can also be a time of great difficulty for people who are homeless, lonely, or struggling to make ends meet. So why not spend some time helping those in need this Christmas?
Our Mission of Love
Christmas is a time for giving and in the true spirit of the festive season, Raketech decided this year, rather than shipping out Christmas gifts around the world and contributing to global warming with fuel emissions, this year the money could go to much better use!
 As a company with connectivity at its' heart, we decided to donate €10,000 to our chosen charity. Mission of Love is a well-recognized and fully registered grassroots charity that provides education, family support, and medical care to deprived children in the Philippines living in extreme poverty. 
Founders, Patrick and Maria O'Cock wanted to show that with just a little bit of love and care you can make all the difference in the lives of others. The foundation has been working with the indigenous people of the Philippines since 1993 and has since achieved great things. Mission for Love strives to improve lives through education, nutrition, and health care helping them grow into independent individuals. Our donation has provided the renovation of the school where the children enjoy free tuition which allows them to progress further in their education and create better opportunities, as well as supplying Christmas food packs and medical supplies. To add to the excitement during the Raketech Virtual Christmas Party, we hosted our very own Christmas raffle where two lucky employees won a once in a lifetime trip to go and meet the children and their families visiting the school and the indigenous community in the Philippines.
 This Christmas will be very different for lots of children around the world, so it has never been more important that the Foundation and its wider network of supporters like Raketech are there to help. A small donation goes a long way and could make an enormous difference in the hearts of others.
Make that one good deed you've been meaning to make. It may just be a small gesture, but it could make all the difference.