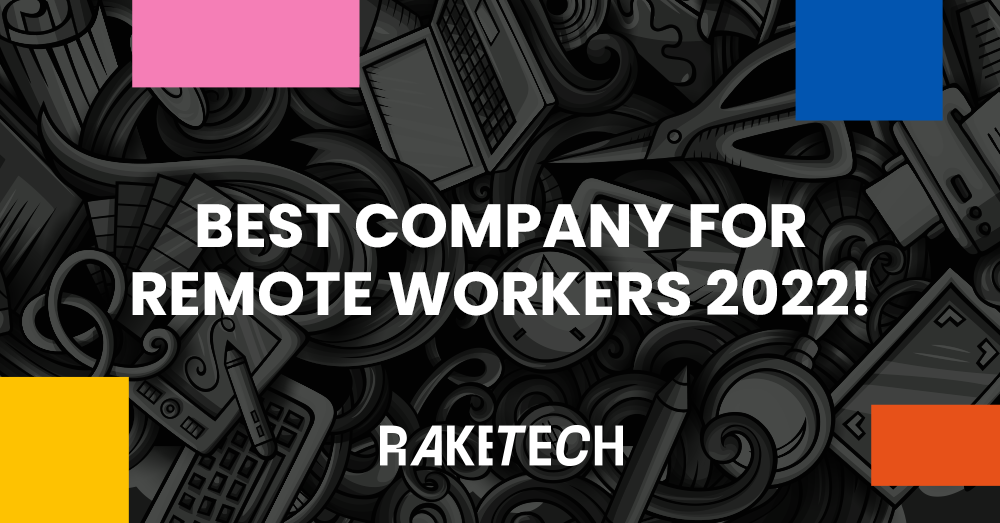 Raketech, one of the largest online marketing affiliate companies operating within the iGaming industry, was recently ranked by Quartz on their list of Best Companies for Remote Workers. The award is given to companies who succeed in meeting certain criteria based around practices, programs, as well as benefits for their remote workforce.
Raketech Group Holding plc, founded in 2010, is one of the leading affiliate and performance marketing companies within the iGaming industry. With a vast array of online products and services, Raketech serves as a valuable link between potential customers and business partners, and always strives to add value. Raketech has been and will continue to be a key innovator within the industry.
The Quartz list for Best Companies for Remote Workers is one which Raketech is truly honored to be a part of. The program comes with much prestige as it showcases that as a company, Raketech is satisfying its employees in terms of professional growth and development, salaries and benefits, employee ownership and leadership, and corporate culture, to name a few. The company will continue to build upon this achievement with the aim of climbing the rankings in years to come. The company is thrilled to be recognized as a great place for people to work and excel in their careers. You can find the full list of winners on the Quartz website.
Are you interested to work remotely for one of the most exciting digital marketing companies in Igaming, visit our careers page now!